The Quiet Man Museum And Tours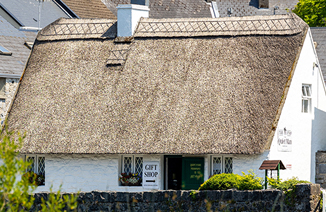 The Quiet Man Museum is a must for any Quiet Man enthusiasts. It is an exact replica of the White O'Morn cottage in the movie.
Painstaking effort has ensured that all the furnishings, artifacts and costumes are authentic reproductions. The four poster bed, the tables and chairs which Mary Kate cherished, the thatched roof, emerald green half door and white washed front combine to charm all those who visit it.
The Quiet Man Museum is open from 1 April to 30 September from 10am to 4pm daily.
Award winning walking and chauffeur tours of The Quiet Man film locations depart daily from The Quiet Man Museum.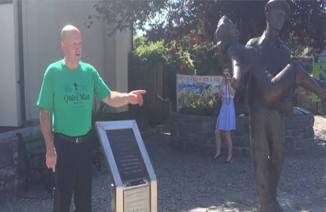 Visit the original movie locations in Cong village such as the fight scenes, the courting scenes, the patty fingers in the Holy Water scene, the dying man's house, Innisfree, Castletown and the Pat Cohan Bar.
The walking tours last an hour consisting of an easy, accessible stroll around Cong village and depart at 11am, 12 noon, 1pm, 2pm and 3pm in June, July and August and depart at 11.30am, 12.30pm and 1.30pm in April, May and September.
Private chauffeur tours range from 90 minutes upwards and operate year round by appointment.
Buy Tickets
Visit The Museum